In a rut when it comes to snack time? Look no further! Here are 60+ easy Trim Healthy Mama snacks of all fuel types.
How is your snacking? Are you tired of thinking up snack ideas? Or maybe you are going heavy on the nuts and cheese and need to add in some lighter foods. Or you might simply be in need of some new inspiration.
This blog post is just what you need! It has many, many ideas for snacks in every fuel type. I'm sure you are going to find some fun new recipes and fresh snacking inspiration.
I know I did!
Why should I eat a snack?
On the Trim Healthy Mama plan, it is encouraged to eat an afternoon snack so that you don't end up going too long between meals. You could even include a mid morning snack if you have to eat breakfast quite early or are nursing or pregnant.
The main idea is that we want to eat every 3-4 hours. This ensures that our blood sugar stays at an even level all day and we don't end up with a crash that could leave us craving unhealthy foods.
Plus, staying comfortably satisfied keeps us from getting so ravenous that we over eat at supper.
When I first started THM I ignored the snack recommendation and just ate three meals a day. I was used to doing Keto and other forms of eating that encouraged long spaces between meals. But when I finally started including snacks it became much easier to stay on plan since I was staying satisfied throughout the day. Besides, who doesn't want to eat more often!?
Some of the links in this post are affiliate links. This means if you click on the link and purchase an item, I will receive a small commission at no extra cost to you. I only link products I personally use and love.
What to eat?
You can literally eat anything as a snack. I look at snacks as just another mini meal where anything goes. Sometimes I like to make my main meals a little smaller so I can have a bigger snack. This way it is more like I'm eating four smaller meals rather than three bigger ones with a small snack.
But if you are on the hunt for more actual snack type foods, this post has you covered!
Where is your protein?
One thing to note before we get started here is to remember to be including some protein even in our snacks. Protein is what keeps us full! While it is ok to sometimes have a low protein snack, it is good to try to make sure we have it included in some form.
If you are having something like fresh fruit that doesn't contain protein, you can always add some collagen to a hot drink and have that as well.
First things first
Before we get to different recipes from all the Trim Healthy Mama Bloggers out there, let's talk about the cookbooks. There are three THM approved official cookbooks and they all contain many snack ideas. If you have any of the books, or all of them like me, lol, take a thumb through them for fresh inspiration.
Many of the shakes contain a baby snack sized version, or you could drink part of a large shake and save the rest for later. Or give it to your kids.
I also love the gluccie pudding recipes. The Salted Caramel is my favorite! I like to add three tablespoons of peanut flour to the recipe and then top it with my Salted Caramel PB Spread.
Plus there are muffins, cakes, cookies and plenty of other options. If you have a heavier dessert in the house it can be a great idea to have it as a snack instead of with a meal. This way you aren't adding up too many calories in your main meal.
Snacks from THM bloggers:
Shakes & Smoothies
There are many, many healthy smoothie recipes out there but here are some of my favorites!
Strawberry Cheesecake Whiteout Blizzard, THM S
Peanut Cookie Dough Whiteout, THM S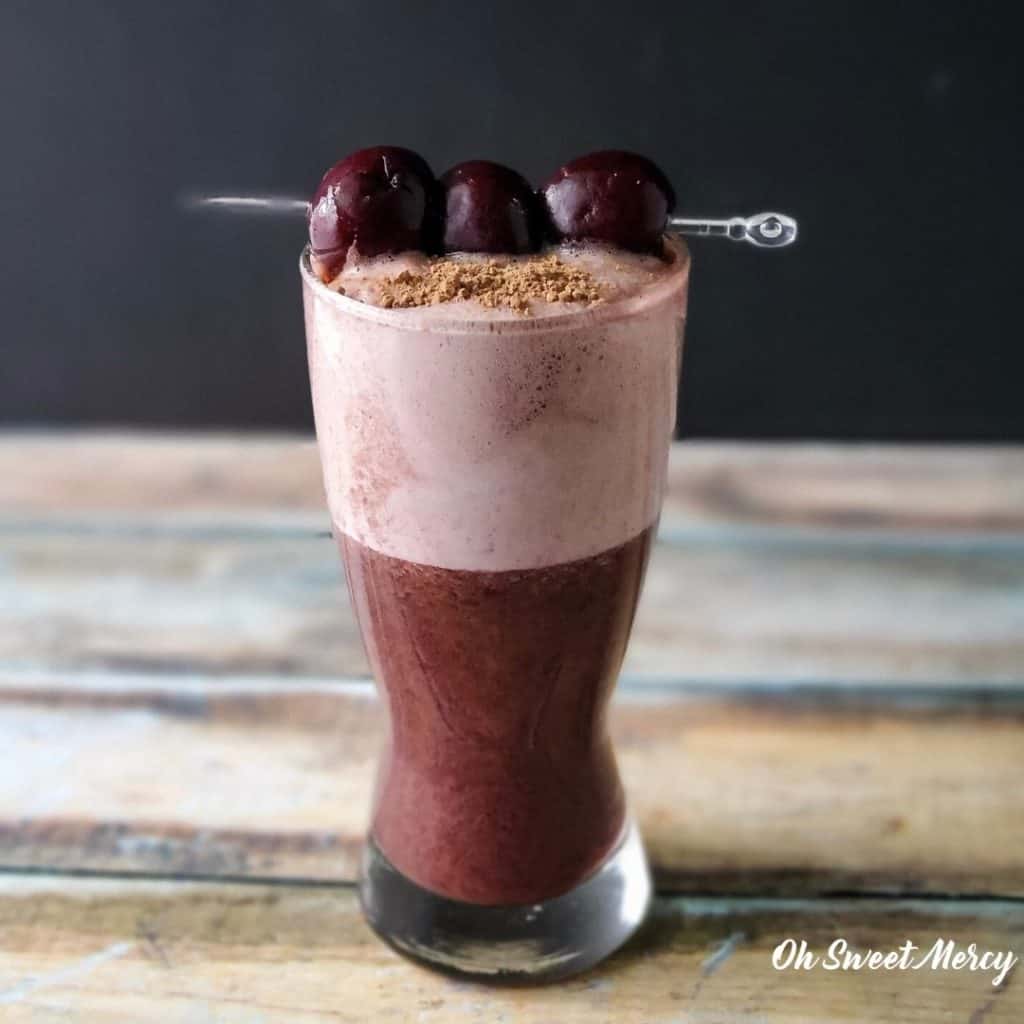 Black Forest Cherry Shake, THM E
Peach Mango Kefir Smoothie, THM E
Chocolate Chia Kefir, THM S, E or FP
Creamy Coconut, Lemon, and Tumeric Shake, THM S
Berry Banana Baobob Smoothie, THM E
Key Lime Kefir Smoothie, THM E
Healthy Apple Pie Smoothie, THM E
Protein Bites & Bars
Mocha Cacoa Superfood Balls, THM S
Peanut Butter Cheesecake Bites, THM S
Butter Pecan Protein Balls, THM S
Healthy Peanut Butter Balls, THM S
Baobab and Chocolate Low Carb Granola Bar, THM FP
Salted Caramel Peanut Butter Protein Balls, THM FP
Cowboy Cookie Protein Bites, THM S
Pumpkin Pecan Chocolate Chip Protein Bars, THM S
Coconut Cream Protein Fudge Bars, THM S
Cinnamon Churro Fat Bombs, THM S
Lemon Cheesecake Fat Bombs, THM S
Crunchy Things:
Pumpkin Spice Air fried Chickpeas, THM E
Korean Pickled Radish Recipe, THM FP
Ants On a Log For Grown Ups, THM S or FP
Salami Chips with Sweet Mustard Sauce, THM S
Creamy Autumn Apple Salad, THM E
Salted Caramel PB Crunch Bars, THM S
Low Carb Caramel Apple 'Fries', THM S
Low Carb Peanut Butter Granola, THM S
Whips and Yogurt Bowls
Pumpkin Pie Yogurt Bowl, THM FP
Dairy Free Chocolate Pudding, THM S
Chocolate Cherry Yogurt Bowl, THM E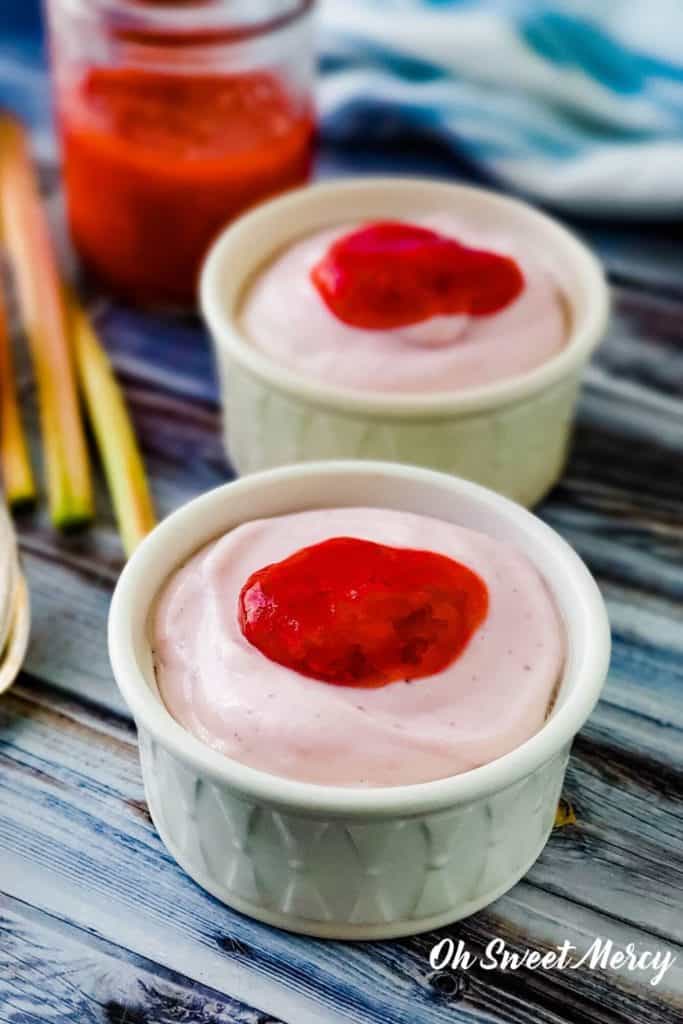 Strawberry Rhubarb Whipped Cottage Cheese, THM FP
Muffins In A Mug
Lemon Blueberry Mug Cake, THM S
Cinnamon Roll MIAM with Cream Cheese Frosting, THM S
Single Serve Black Bottom Mug Cake, THM S
Other Snacks
Baobab Blast Homemade Jello, THM FP
Cherry Pinwheel Finger Jello, THM FP
Orange Creamsicle Gummies, THM FP
Peanut Butter With Flax and Chia Seeds, THM S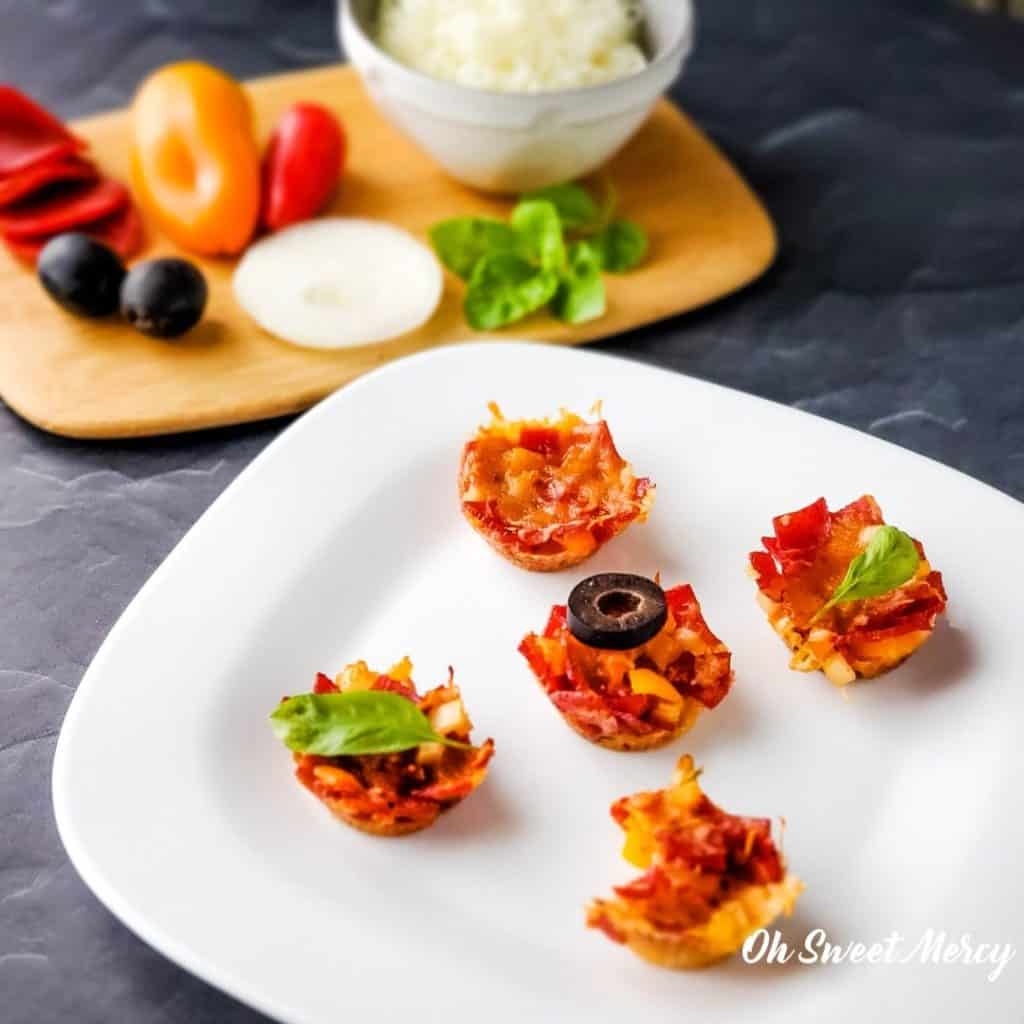 Protein Pumpkin Chocolate Chip Cookies, THM FP
Lemon Blueberry Protein Muffins, THM FP
Cream Cheese Fuel Pull Frosting [can use as a fruit dip]
Mediterranean Sampler Platter [this post has a recipe for a THM E hummus]
Well there you have it!
Over sixty Trim Healthy Mama snacks! This is just the tip of the THM snacking iceberg, but I hope you found some fresh inspiration! Comment below and tell me which one you are excited to try first!
Save this post for later:
All recipes and photos on this blog are created by and the property of Homespun Eats. Feel free to share a photo or link of a recipe and give credit to Homespun Eats, but copying a recipe or post in it's entirety is strictly not allowed.