Here are 15 fun and delicious THM desserts that are perfect for making on Valentine's Day!
If you follow the Trim Healthy Mama lifestyle there is no need to eat off plan on special occasions. Of course, if you choose to eat off plan that isn't something to feel bad about. Even the best of us eat off plan once in a while.
But please don't think you need to eat off plan to enjoy a delicious dessert because there are PLENTY of sugar free and low carb options out there.
Some of the links in this post are affiliate links. This means if you click on the link and purchase an item, I will receive a small commission at no extra cost to you. I only link products I personally use and love.
Healthy fats, low carb
The desserts I'm sharing today all have healthy fats but are low carb so they will fit into your Trim Healthy Mama S meals.
I think most of us tend to do S meals on special holidays since they feel so indulgent. And remember, special meals like Valentine's Day are also the perfect time to enjoy a Crossover meal if you want!
Valentine's Day is fun!
Whether you have a 'special someone' or not, I think Valentine's Day is so much fun. It is a perfect time to go out of the way and have a meal that is a little bit 'extra'! It can be one you make just for yourself, or one that is celebrated with the people you love.
I'm all about any excuse to have a fancy meal lol!
What is even better about Valentine's is that it is all about sweet things. Oh yeah! Bring on the delicious, sugar free desserts that you can eat guilt free! I LOVE that there is a healthy option for pretty much any dessert out there.
Something for everyone
In today's THM Valentine desserts round up, I have included a little taste of everything. There are some desserts that are only for two and perfect for a romantic dinner. And there are others that make enough for the whole family.
Some of them include chocolate and some of them are fruity so there should be something here that catches your eye no matter what your taste preferences are.
I've tried to keep most of them with a red, pink, and white theme because hey, this is Valentine's we are talking about!
So let's get to the sweet stuff!
Why give sugar filled store bought chocolates when you can make your own? This recipe for a Sugar Free Chocolate Candy Assortment is perfect for making and packaging in cute little boxes to give to your loved ones.
You can use different chocolate chips and flavorings to make your very own gourmet chocolate box. How fun!
Here's another fun idea for your own DIY Valentine's Heart Chocolate Box. I mean, how cute is this!! I love the addition of chocolate dipped strawberries.
These Red Velvet Cookie Dough Bites are one of my favorites recipes on my blog and so simple to make! With the combination of chocolate chips, white chocolate coating and a pink center, these couldn't be more perfect for Valentine's Day.
And they are another great option to include in DIY chocolate boxes.
While we are talking about red velvet, this Red Velvet Cake Smoothie would make a fun dessert that you could split with your sweetie and have a simple treat for two.
Or make one for you both as a Valentine's Day breakfast!
Keto Strawberry Cheesecake For Two anyone? I love anything that gets served in cute little individual jars and this dessert is so pretty.
Here is another stand out dessert for two! Doesn't this Low Carb Brownie Cheesecake For Two look just incredible? It gets baked in a four inch cheesecake pan.
This recipe for Keto Lava Cake has simple ingredients and is very easy to make but isn't lacking in wow factor. The recipe makes four little individual servings.
Cream Cheese, chocolate and fruit go so well together. How about combining them all into one decadent Low Carb Raspberry Cheesecake Brownie? This will be sure to impress your special someone!
We often associate fruit like strawberries or raspberries with Valentine's desserts, but how about cranberries? They are red too lol. These Cranberry Cheesecake Bars with a coconut crumb topping are so delicious and make enough to feed the whole family.
Panna Cotta is one of my favorite desserts. It is elegant, creamy and can be made ahead which is always a bonus. It sounds intimidating but is actually very simple to make.
My Sour Cream Panna Cotta has a roasted strawberry rhubarb sauce, but you could use just strawberries or your favorite berry sauce to top these cute little jars of yumminess.
This Raspberry Panna Cotta has raspberry puree added right into the base to give it a pink color. How fun is that!
Here is a delicious Chocolate Creme Brulee recipe. I love that these ones were even made in heart shaped dishes! That would be so cute if you happen to have some.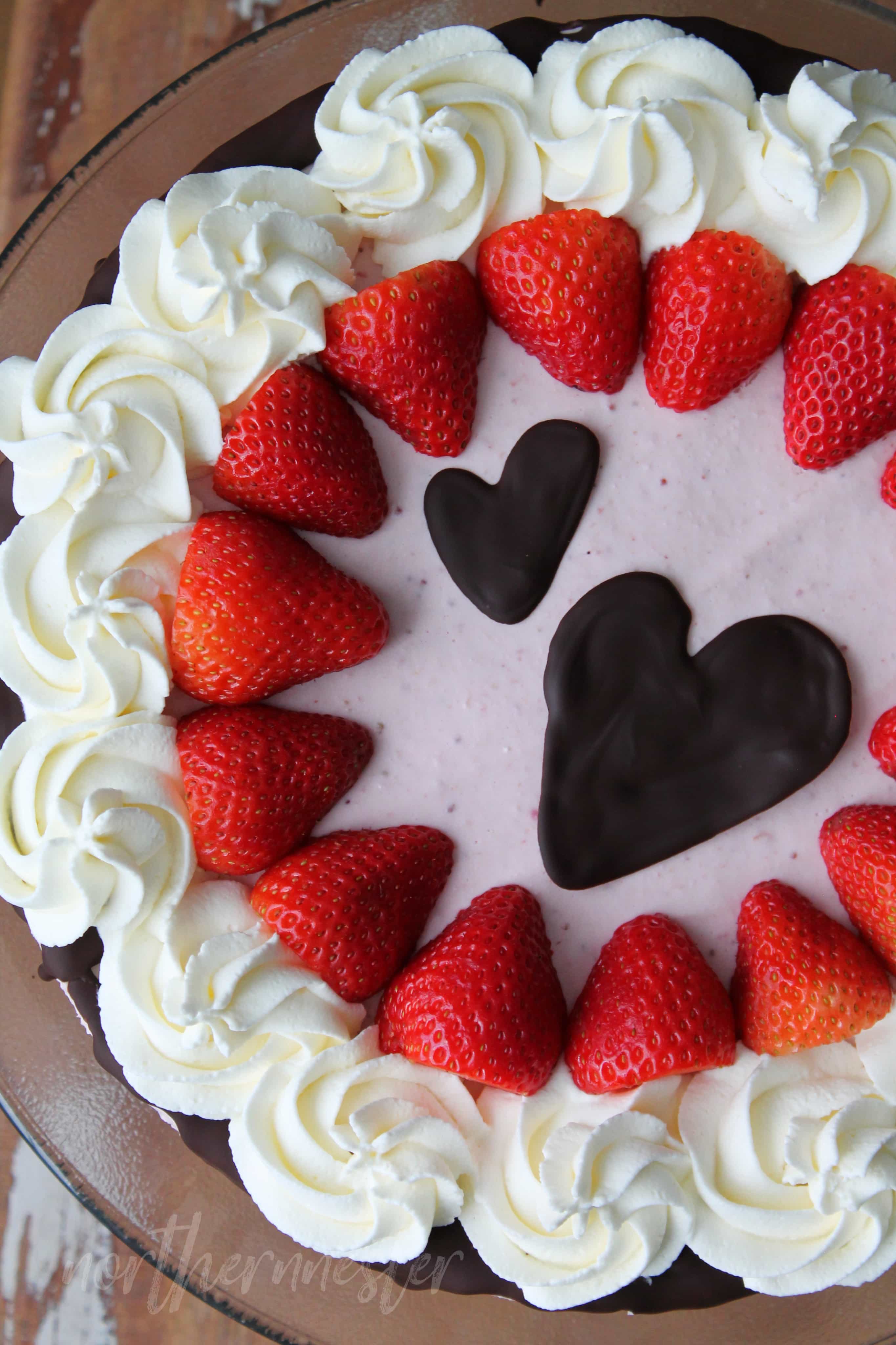 Need a real showstopper? Look no further! This Low Carb Strawberry Cheesecake will wow your special someone. If you're feeling fancy, take the extra step of including those cute chocolate hearts on top!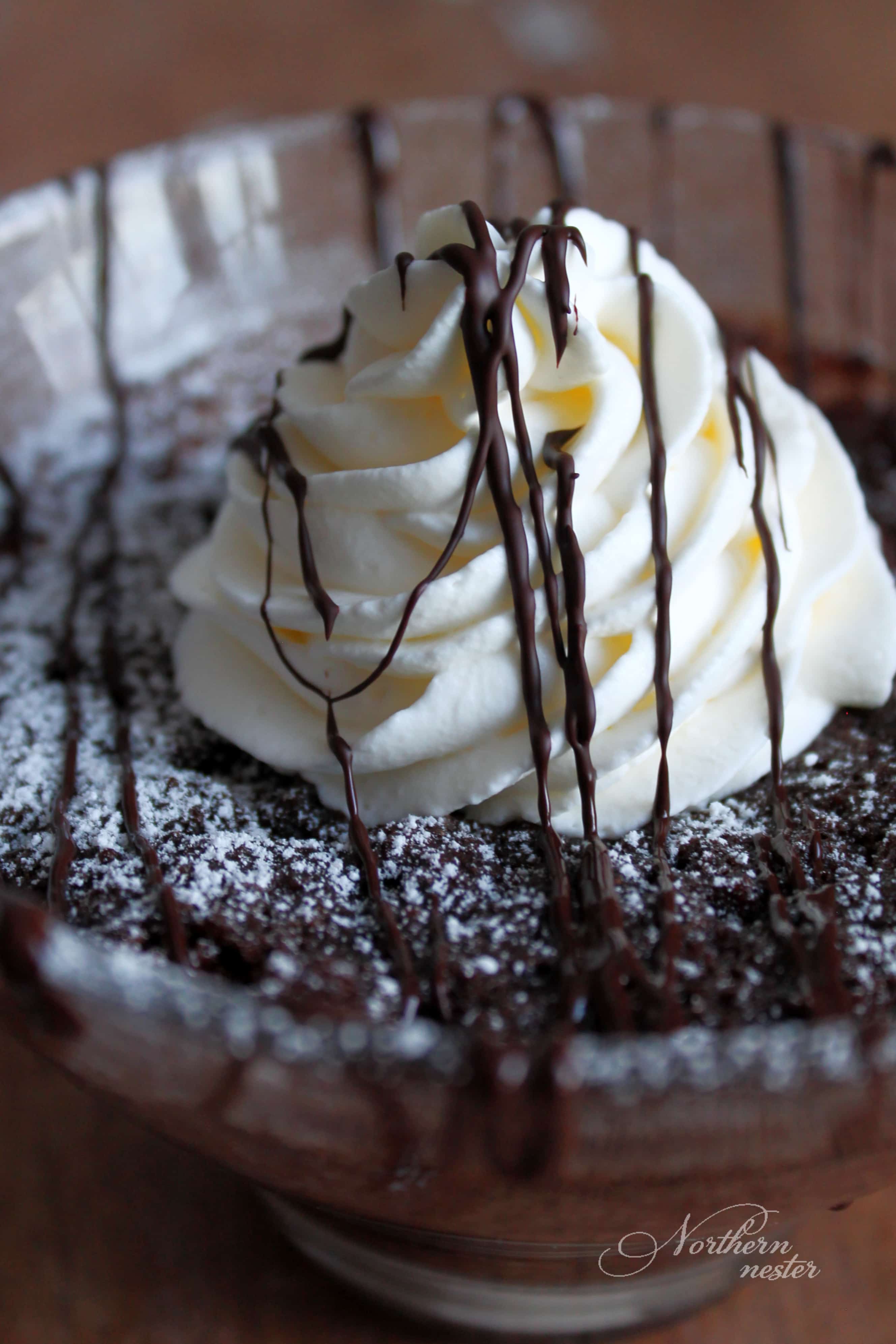 Maybe you are by yourself for Valentine's Day. Show yourself some love and whip up this Single Serve Chocolate Chunk Brownie.
Of course you can also make two or more as well!
Aren't these White Chocolate No-Bake Mini Cheescakes so cute? What a perfect Valentine's dessert, THM style.
If you aren't feeling up to making the chocolate shells, these can also just be piped into little jars or cupcake liners.
So there you have it!
Fifteen sugar free and low carb desserts that are elegant, yet for the most part quite simple to make.
Celebrate those you love with a special sweet treat guilt free!
Dairy free?
Before closing this post, I want to note that if you are dairy free, there are two delicious dessert recipes in the Trim Healthy Table cookbook that you need to know about.
Those are the No Moo Cheesecake and No Moo Cheesecake bites. These would be perfect for a dairy free Valentine's treat.
Save this post for later
All recipes and photos on this blog are created by and the property of Homespun Eats. Feel free to share a photo or link of a recipe and give credit to Homespun Eats, but copying a recipe or post in it's entirety is strictly not allowed.